Art & Creative Direction | Digital Marketing
E-commerce | Photography | Videos
Some Words From Clients, Employers And Friends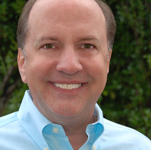 "Having an advertising agency since 1982, I've worked with many Creative Marketing Directors.  Chris is not only the most knowledgeable I've worked with, he's a superb motivator, a talented visionary and gets the best out of his staff.  I wish I had Chris Warhol at my firm."
Bart Carter – 
Carter Agency, Inc.
"We love working with Chris!  On several projects over quite a few years, he's always provided great creative and direction, given us what we need when we need it and – this is big – understood our process and what we needed to produce great results." 
Rex McDowell – Partner, Coho Web Consulting
My Proven Process, Produces Results
1. MEETING
Schedule regular team meetings to assure everyone is heading toward the same goal and projects are measurable.
2. PLANNING
Using accurate data analytics, then determine the most creative action strategy to achieve profitable results.
3. EXECUTE
Organization, communication and teamwork are the keys to executing great creative.
4. MEASURE
Track, measure and test ROI results to improve year over year sales results.
5. DELIVERY
Deliver the goods, sales and results that exceed expectations.
I am Here To Help Your Business Soar!
Through Creative Ideas, Innovation & Sheer Determination